The interim solution that fits your requirements - based on quality and fairness - for the best forces on the market.
Web Development
App Development
Commercial
Offline Marketing
Social Media Marketing
Development of an innovative matching system.
The matching system developed by emvau works free of charge and with a great chance of targeted hits. It saves both companies and managers a lot of time and work. Based on a detailed database, both sides are only matched if there is a high degree of agreement, which ensures a high probability of a successful placement – both for national and international projects. The discrete and confidential handling of user data is of course ensured. A telephone support service has been set up for questions during the profiling process.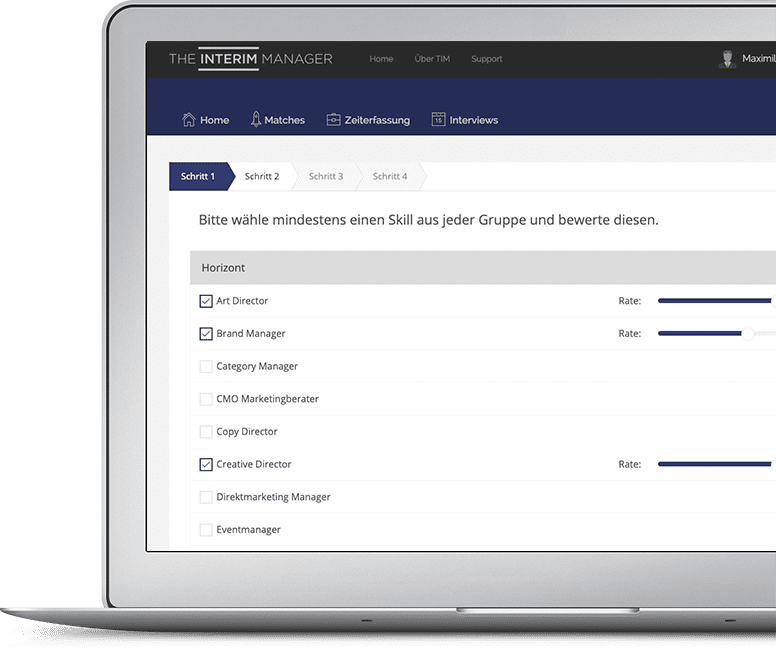 Your projects always in your pocket.
With the innovative app, projects and co. can be administered in no time at all. The user-friendly interface invites you to linger and makes the business life of an interim manager easier.